THEIR SACRIFICE WAS NOT IN VAIN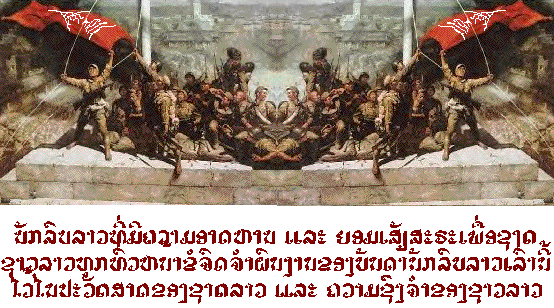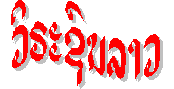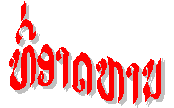 Lao fell to communism in 1975.
The great people of Lao now live under a totalitarian regime. The world turned its eyes away as the Lao people struggle to regain their human dignity and political independence. Many fled the countries, others remain inside Lao. Many suffer in silence; others fight for the restoration of freedom and liberty.
The struggle for democracy in Lao continues day-by-day
On July 3, 2000, a group of freedom fighters staged an attack at the communist government outpost at Vang Tao. The Lan Xang flag was hoisted
to show the world that the cry for freedom by the Lao people shall be heard
and the call for liberty shall be answered.
This virtual memorial is dedicated to the selfless sacrifice
by those who had gallantly fought and died for their
crown, country and people
The people inside and outside of Lao,
as well as observers and activists throughout the world
will make sure that their sacrifice
was not in vain.
This site was launched in August 2000 after the Vang Tao incident.
Since its launching, this site has been visited

times. Thank you for your visit.
Your awareness of the political struggle in Lao assures that those who died in the struggle did so with a sense of honor and purpose and that their sacrifice was not in vain.
THIS SITE IS A VIRTUAL MEMORIAL TO THOSE WHO LOST THEIR LIVES ON JULY 3, 2000 AND ALSO THOSE WHO NOW REMAIN INCARCIRATED IN THAILAND



Let not the torch of liberty
for the Lao people be extinguished
by communism



THIS
VIRTUAL MEMORIAL
HAS BEEN ERECTED
BY