Vang Tao Memorial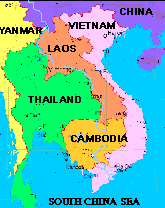 July 3, 2000

Lao Freedom Fighters entered Laos through Thailand at Vang Tao border check-point.

The Freedom Fighters seized control of the government office at the check-point and raised the Lan Xang flag. They called the world's attention to the plight of the Lao people.

Some Freedom Fighters gave their lives to the cause. Many fled to Thailand and were captured by the Thai authority. These freedom fighters are now incarcirated on criminal charges. The Lao people throughout the world vow not to forget their sacrifice and their commitment to the ideal the free world espoused: political freedom & liberty.